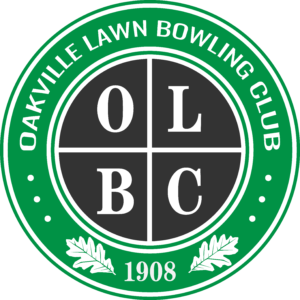 The Oakville Lawn Bowling Club is located in Downtown Oakville, overlooking Oakville Harbour – where Sixteen Mile Creek runs into Lake Ontario. The Club property is located on the west side of Navy Street at the junction with King Street on its south side. Passers-by often linger to watch games in progress, take photographs, and encourage the players..
Surrounded by mature trees, the Bowling Green is set in flower gardens with the Clubhouse on the west side of the property, overlooking The Oakville Club.  The Green is divided into 8 rinks running north/south and east/west, and is floodlit for evening play.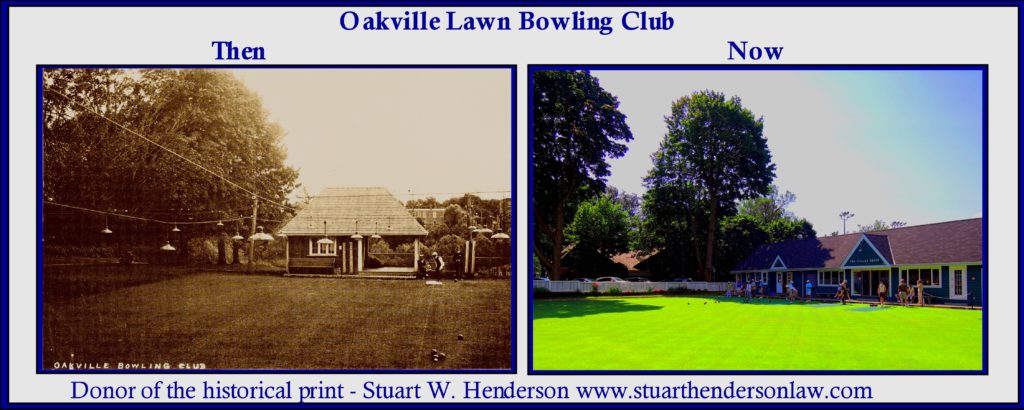 Once the site of the Oakville's Town Hall, Jail and Outdoor Market, the Bowling Club was founded in 1908 and celebrated its centenary in 2008. Today our Club is considered one of the most desirable spots in Ontario. 
The Club is situated just two blocks from downtown Oakville and its many bars, banks, restaurants, clothing stores, coffee houses and bake shops. The Oakville Centre for the Performing Arts is nearby, showcasing many well known international artists and theatre groups.  This Centre incorporates Oakville's Central Library and the Oakville Centennial Swimming Pool.
When playing at our Club, take the opportunity to explore the downtown, picnic in the Lakeside Park, or visit the Oakville Museum; all steps away from the Clubhouse.
 OUR CLUB IS PROUD TO SUPPORT LOCAL CHARITABLE ORGANIZATIONS
In past years we have supported CHAMPS – the Child Amputees Program.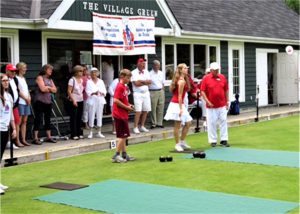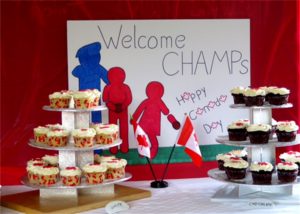 ---