We extend our thanks to the Sponsors for their continued support of our Club Events:
Our Sponsor's logos are displayed below. To access their web site, select any sponsor's logo or the link appearing in the text below their logo.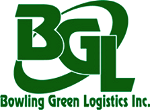 Bowling Green Logistics Inc. provides transportation, distribution and warehousing services to the North American Markets. Operating from 9 locations across North America. We try to provide the best and most reliable service for our customers and are committed to delivering our customers' product on time, each and every time. We offer a 24 hours a day, 7 days a week dispatch service. Call us at 1-866-454-0771.
Since The Niblick Pub opened its doors it was an instant hit within the community. The philosophy behind The Niblick Pub has always been that our atmosphere should instantly put you at ease, leaving you ready to satisfy your taste for the best food & drink Oakville has to offer. Call us at 905-815-9632.
Proudly serving Oakville and the surrounding area, Oakview Funeral Home will help you customize your arrangements, while respecting your faith, taste and budget. You can feel confident putting your trust in our compassionate professionals. Call us on our 24 hour line at 905 842-2252.

The Oakville Foot Clinic & Orthotic Centre is dedicated to providing the best possible foot care to people of all ages in a warm and welcoming environment. Call us today at 905-844-0680.

Today, with 12 locations and growing, Sense of Hearing remains independently owned and operated and offers an unrivaled level of personalized attention over a variety of hearing healthcare services. Call us today at 905-339-1397.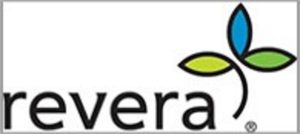 Revera is a leading owner, operator and investor in the senior living sector committed to helping older adults live life to the fullest. Through its portfolio of partnerships, Revera owns or operates more than 500 properties across Canada, the United States and the United Kingdom, offering seniors' apartments, independent living, assisted living, memory care and long term care. Call us at 1-877-929-9222.

For senior home care that's safer, happier, and less expensive, there's no place like home. Age shouldn't get in the way. Everyone should be able to live at home, even if it means getting a little help. From compassionate, licensed caregivers to Registered Nurses, Nurse Next Door brings senior care right to your home. Call us at 905-257-2452.