Our Fall Annual Meeting is scheduled for September 29th, starting at 2:00 p.m.
Please not

e that there will be no hard copy handouts; all the relevant information has been emailed to our

members. Also

Nominations

for vacant Director positions will be requested from the floor.
Upcoming Meetings and Events
Please check the

Event Calendars

page for remaining events

and our Closing Jitney.
Euchre Night is on 29th September
Register at 6:30 pm. for play at 7:00 pm.
Please sign-up at the Clubhouse prior to these events so that we can arrange tables and refreshments.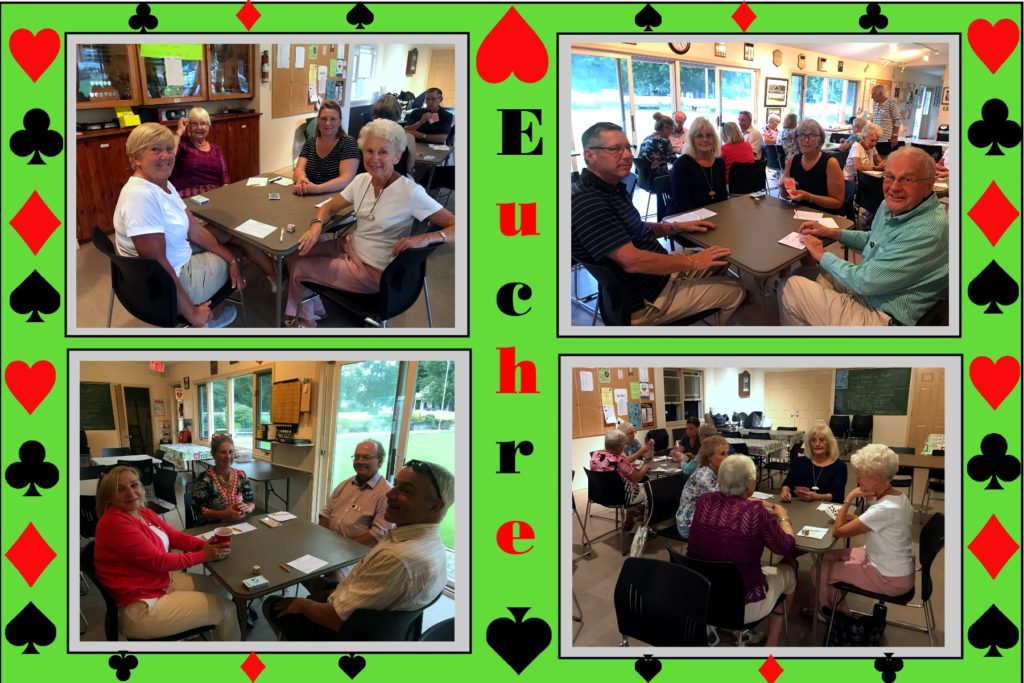 The above photos are from our most recent Euchre Night – select the link shown below for full details on the
Sept 29th Euchre Night
– See you there!
This is a great opportunity for members to learn and play Euchre as well as to meet and mingle. We are thinking of extending these nights into the off-season; more news to follow.
Open Practice Sessions are now discontinued

Sunday Skills Development
There are no Sunday Skills Development sessions in 2018.
Club Leagues 2018
Ladies' Day completed.
Men's Night completed..
Pairs League completed..
Triples League Friday evenings at 7:00 p.m.
---
---
** For notes on using the website select the link – Navigating Our Website **