JUNIOR REGISTRATION FOR THE 2020 SEASON IS NOW OPEN – for additional information contact Jennifer Aziz at: 416-587-9637 jennifer_aziz@hotmail.com
Our Junior Program was created and designed by Ms. Jennifer Aziz.  There are four levels and the juniors must pass level 3 before being able to participate in league play and tournaments.  Click on the link below for a detailed description of what each level consists of.
Award Level 1-White       Award Level 2-Yellow      Award Level 3-Green      Award Level 4-Red
Competitions are set up to develop bowling skills and will teach the Juniors how to play Singles, Pairs, Triples, 4-3-2-1, and Aussie Pairs.
We will be entering our fourth year of our Junior Program.  It continues to grow with an end of season Championship tournament with awards going to the winners.
We have several coaches that come out each week to help train our Juniors.
If you have any questions regarding our program please do not hesitate to
Or contact Jennifer Aziz directly: 416-587-9637 jennifer_aziz@hotmail.com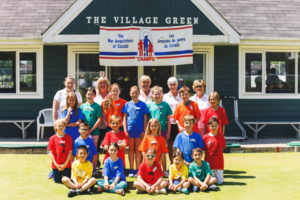 2019 Junior Pairs Championship Results!!
GIRLS
Congratulations to Ella Hammond and Ella Conlin
BOYS
Congratulations to Jack Reistetter and Dekker Ly