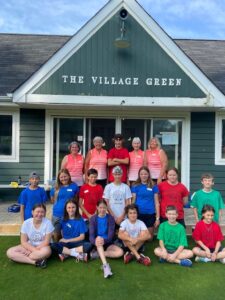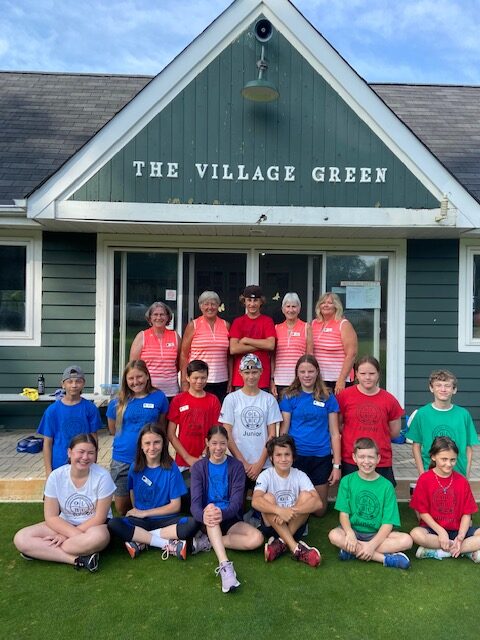 We have an exciting season planned for our Junior members in 2023, with the assistance of 5 enthusiastic volunteer coaches. Part of the regular season will include mini competitions within the Club, and we are hoping to enter Juniors in the Provincials and Nationals this year!
Additionally, the Oakville Lawn Bowling Club will supply the bowls for our Junior participants. We have procured enough bowls so that each participants will have their own set for the season. 
This is a wonderful opportunity to introduce your children or grandchildren to this great game!
Player Categories
Juvenile: 8 – 12 years old as of May 1st of the Club year
Youth: 13 -17 years old as of May 1st of the Club year
Schedule
Sundays 10:00 to 11:30am
May 21 to Aug 6
Events
We will have a Singles and Pairs Junior Club Championship.
We will also hold specialty days such as "Bring Family and Friends Day".
These days will start at 9:00am and run until noonish.
Fee 
$80 – includes name tag, t-shirt and snacks, as well as use of Club bowls
Dress Code
Juniors will wear the t-shirt provided and are also required to wear flat soled shoes with low tread
Program
The program consists of four levels.  Juniors must pass level 3 before being able to participate in Adult/Junior games (as per the Junior Protocol outlined below).  Click on the link below for a detailed description of each level.
Protocol

Click HERE for full details of the playing protocol for all Junior members.
Registration Forms
Note: there is a limit of 20 participants in the Junior Program
If you have any questions regarding our program please do not hesitate to
Or contact Jennifer Aziz directly: 416-587-9637 jennifer_aziz@hotmail.com