It's been a Fabulous Summer!
We had a most successful season with 18 juniors: 10 returned and 8 new! Ranging from ages 8 to 15 everyone collectively moved up in levels, learned a ton, and has had a great year of fun competition, at the club and outside the club! We also held a Friends and Family event followed by a BBQ which was enjoyed by all, It was fun to see the kids teaching their parents how to bowl.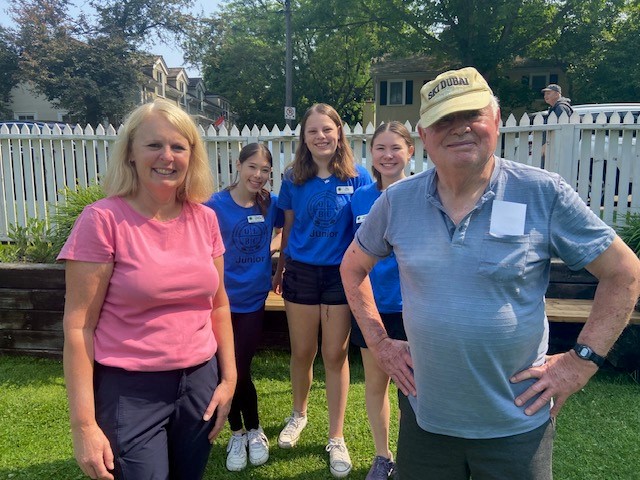 Provincials in Woodstock and Nationals in Regina
Dekker Ly and Rebecca Coon represented our club at the Provicials where Rebecca got a Silver and Dekker placed 4th. They then went to Regina to the Nationals where Dekker got a Silver in the Pairs!! Many members of the club participated in a fundraiser for our two juniors, which was much appreciated.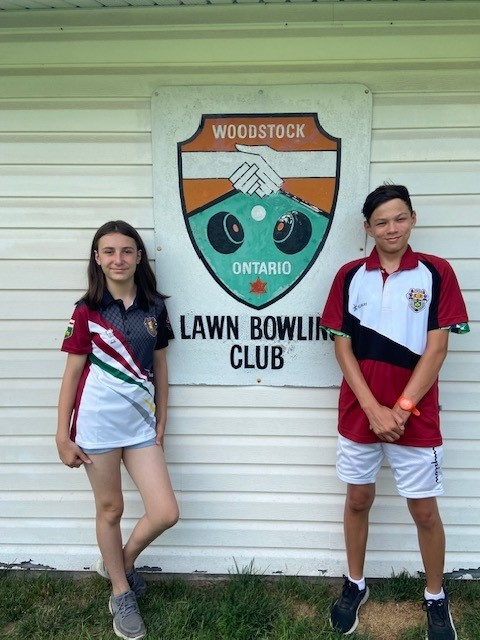 Junior Championships!
Our last two weeks were devoted to our Club Championships. We played Pairs one weekend and ended with our singles on the last day. A pizza lunch was provided and prizes were awarded. The highlight, of course, was the 'bowl for candy'! Here are your winners listing as well as some photos from the event!
PAIRS
'A' Girls
1st: Ella Conlin and Rebecca Coon
2nd: Naomi and Hannah Haviland
'A' Boys
1st: Dekker Ly and Liam Hoos
2nd: Marco Pelusi and Declan Lambert
'B' Boys
1st: Julian Tanchak and Andrew Shaver
2nd: Brodie Treadaway and Charlie Hoos
'B' Mixed
1st: Hannah Coon and Alex Coon
2nd: Elizabeth Warden and Rowan Lambert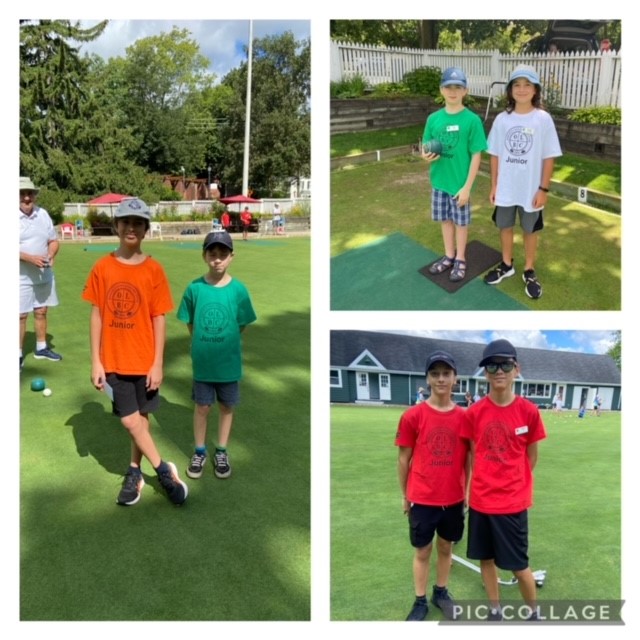 SINGLES
'A' Boys
1st: Dekker Ly, 2nd: Marco Pelusi, 3rd: Declan Lambert
'B' Boys
1st: Andrew Shaver 2nd: Brody Treadaway 3rd: Charlie Hoos
'A' Girls
1st: Rebecca Coon 2nd: Ella Conlin 3rd: Hannah Haviland
'B' Girls
1st: Elizabeth Shaver 2nd: Elizabeth Warden 3rd: Hannah Coon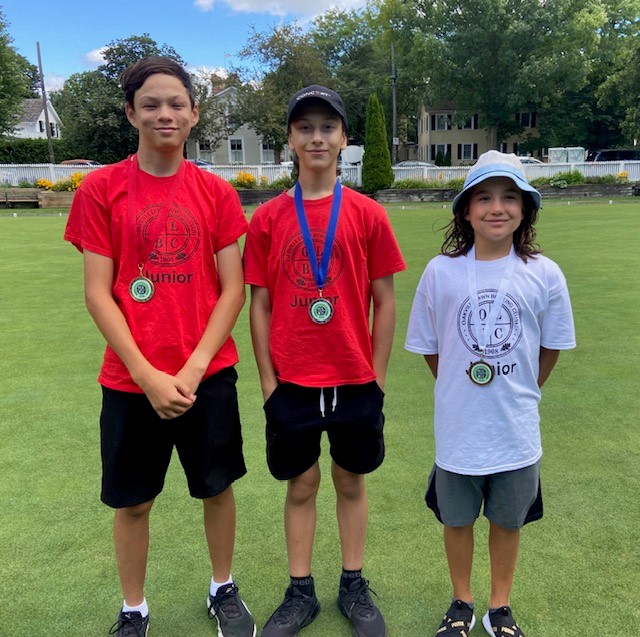 Coaches
I would like to extend a big thank you to our coaches who showed up every Sunday morning to work with our juniors. I have had high praises from the parents on the dedication and professionalism shown by our coaches to their children. Thjanks goes to: Anne Wilkinson, Cathy Kuhrt, Joy Barbisan and myself.
Sincerely,
Jennifer