Our Sponsors
We extend our thanks to our wonderful Sponsors for their continued support of our Club Events. If you are not already a sponsor and would like to sponsor one of our events please connect with us!
---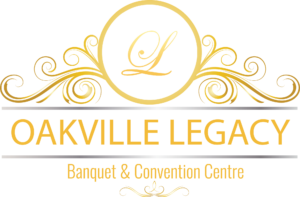 Oakville Legacy Banquet & Convention Centre is a premiere event venue, conveniently located in east Oakville, Ontario.  Our service professionals will give you and your guests an unforgettable experience, excellent service and careful attention to detail.
Call us at 905-842-8770 or visit https://oakvillelegacy.com.
---

Today, with 12 locations and growing, Sense of Hearing remains independently owned and operated and offers an unrivaled level of personalized attention over a variety of hearing healthcare services.
Call us today at 905-339-1397, or visit https://senseofhearing.ca/.
---

The Oakville Foot Clinic & Orthotic Centre is dedicated to providing the best possible foot care to people of all ages in a warm and welcoming environment. We provide a full range of podiatric foot care that ranges from conservative treatments to minor surgical therapies. While no referral is necessary to book an appointment, we will follow up with your family doctor as needed to ensure the most effective treatment is provided.
Call us today at 905-844-0680 or visit https://www.oakvillefootclinic.com/.
---
Proudly serving Oakville and the surrounding area, Oakville Funeral Home will help you customize your arrangements while respecting your faith, taste and budget. You can feel confident putting your trust in our compassionate professionals.
Call us on our 24-hour line at 905 842-2252.
---
Ian Howard and Family
Proud sponsor of the Olive Howard Memorial Tournament for mixed triples being held at OLBC on Saturday July 15th, 2023.
---

Our Vision: To create places where people live, love and laugh.
We believe that our retirement communities are more than just bricks and mortar. They are the people who live and work here, and the friendships that are created each and every day. We encourage these friendships by creating atmospheres where people can live, love and laugh.
Call 1-888-984-8482 to book a tour, or visit https://vivalife.ca/viva-oakville/.
---
Chris Curran and Family
Proud sponsor of the Chris Curran Senior Memorial Club Tournament for mixed triples being held at OLBC on Wednesday August 16th, 2023.
---